Urology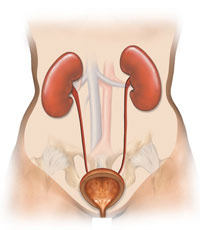 The department of Urology is dedicated to providing state-of-the-art medical and surgical care in all aspects of adult and pediatric urology.
The Urology department performs advanced surgical procedures which include the most current surgical and reconstructive techniques. Our team has highly qualified and experienced surgeons are supported by the most advanced medical and imaging equipment, supported by the addition of the latest Lithotripsy machine for Urinary stones. AGP Hospital is also one of the few hospitals which has a Urodynamic lab.
The department provides diagnostic and surgical services for all genitourinary disorders and deals with surgical problems related to kidney, ureter, urinary bladder, prostate, urethra, penis and testes, fertility & erectile dysfunction. Common diseases like pr ostate enlargement, urinary stones, stricture disease, malignancies related to the above mentioned organs are dealt with by the department.
Areas of expertise include Renal Transplantation, Uro-oncology (urological cancers), Reconstructive Urology, Endo-urology for stone diseases (including Flexible Ureteroscopy, Percutaneous Nephrolithotomy and Laparoscopic Nephrectomy), Neuro-Urology with urodynamic facility, Female Urology and Paediatric Urology.
Apart from the clinical work, the institute has regular academic teaching program. Most of the consultants are invited to give lectures as faculty in various national & international conferences & seminars. We also organize various workshops & conferences in the hospital regularly.