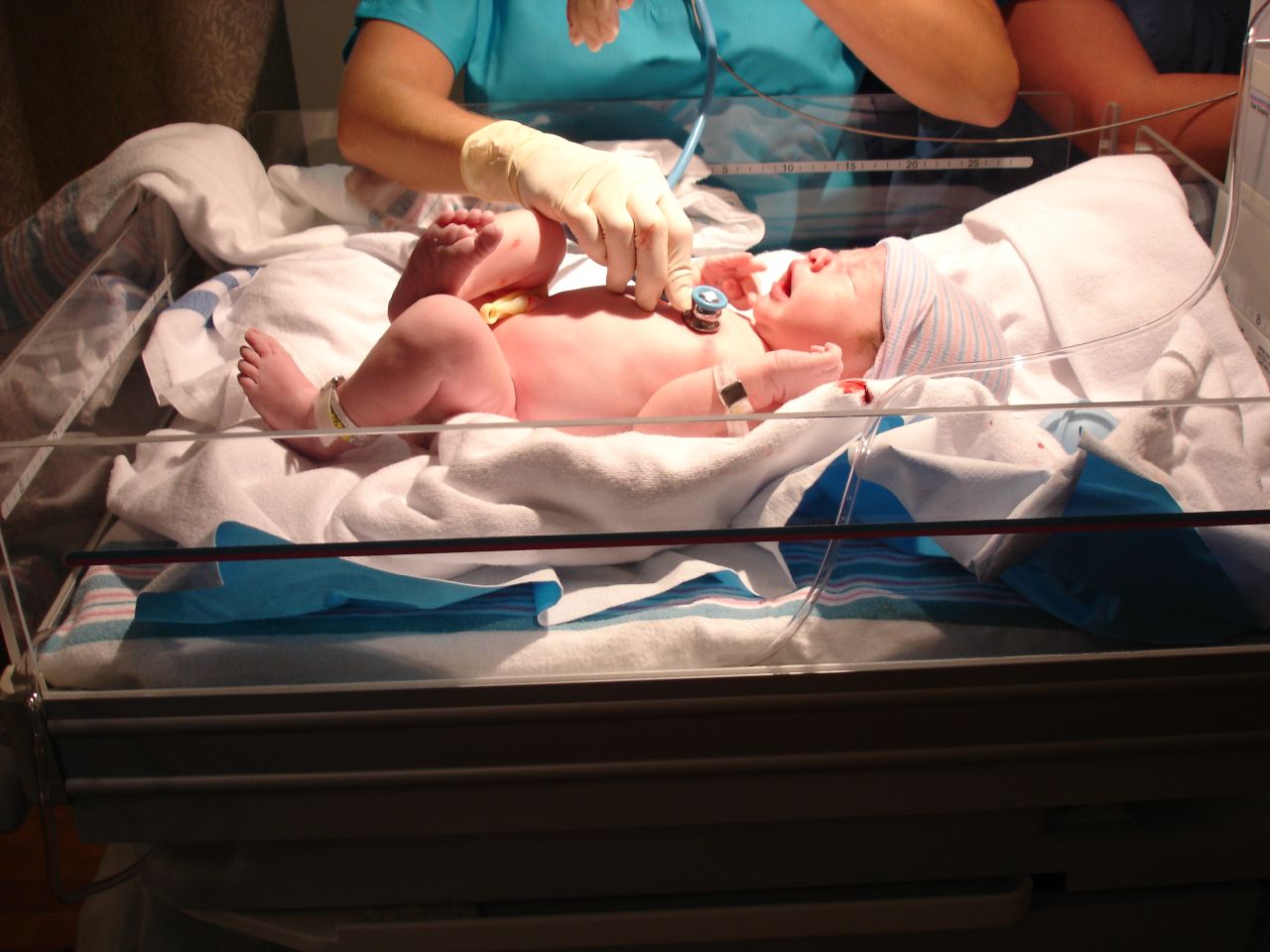 CANVIJ Neonatal Services is a tertiary level perinatal centre providing comprehensive care for high and low risk neonates. It comprises of the Neonatal Intensive Care Unit (NICU), Perinatal Ward and Neonatal Outpatient Services. All of these departments are intrlinked and work together to provide the nest passible care. As the unit is adjacent to dedicated, modern obstretic facility, there is joint perinatal working with obstetricians. Every year increasing number of babies of high risk mothers are being born in our hospital.
Our NICU is a state of art 12 bed unit that has been established at the IInd floor of the A.G.P Hospital. This purpose built LEVEL III unit provides individualized, compassionate healing environment for inborn babies and ex-utero transfers. It has been designed similar to NICUs in developed countries and has 4 intensive care cots, 5 high dependency cots for inborn newborns and 3 isolation cots in a seperate area for outborn babies. Transitional care is provided in the perinatal ward for babies who need some medical treatment but who do not need to be seperated from their mother. Neonatal Outpatient services incorporate antenatal counselling, follow up, and neonatal new patient referrals.
Only term babies ≤ 30 days and preterm babies ≤ 40 weeks of corrected gestational age are admitted in our unit. Every year about 200 babies from pondicherry and various districts from Tamil Nadu including Chennai, Villupuram, Cuddalore, Thiruvannamalai, Thiruvarur and Vellore are being managed in our unit. So for, more than 50 hospitals including various medical colleges have reffered their babies to us
OUR
TEAM
Our team is committed to provide the highest level of care to your baby and is lead by Dr.Tiroumourougane Serane. V, MBBS, MRCPCH(London), MD(ped), DNB(Ped), MNAMS who has trained and practiced advanced neonatal care in United Kingdom. The unit is serviced by dedicated multidisciplinary team of experts - Dr. G. Elangovan & Dr. Sumathi Elangovan, Senior Interventional Cardiologists, Prof.M. Nachiappan , Senior Cardiothoracic Surgeon, Dr.C.S Adhiganesh & Dr.R.Kannan, Cardiac Anesthetist cum Intensivists, Dr.Aravindhan Kalamegam, Consultant Orthopedician, team of visiting Pediatric Surgeons and duty doctors. A dedicated team of 15 nursing professionals provide quality care to the neonates.
The supporting cardiac team is headed by Dr.Elangovan MD,DM, (Cardio)Senior interventional Cardiologist & Managing Director along with Dr. Sumathi Elangovan MD, DM,(Cardio) Senior Cardiologist& joint Managing Director.Our team coordinate effectively with doctors in other specialities such as pulmonary medicine to improve patient's health.
FACILITIES IN OUR UNIT
Advance Respiratory Support

Conventional Ventilation
High Frequency Ventilation
Non-invasive Ventilation (CPAP & BIPAP)
Surfacant Therapy
Thermoneutral Environment
CServo Controlled Open Care
CServo Controlled Incubator
CTransport Incubator
Physiology monitoring
CInvasive Pressure Monitoring
Cardiorespiratory Monitoring
CSignal Extraction Pulse Oximetry
Imaging
CNeurosonogram
Cchocardiography
CComputed Tomography Scan
Other Facilities
C
CUmbilical Venous Catheterization
CPICC Line Insertion
CWhole Body Cooling
Cxchange Transfusion
CPhototherapy
CParenteral Nutrition
CBalloon Atrial Septostomy
CDuctal Ligation
CPeritoneal Dialysis

The Unit is backed by round the clock laboratory and imaging services

`
PROBLEMS HANDLED BY US
The unit handles high risk newborn babies such as extreme Prematurity (>27 weeks), Respiratory Distress Syndrome, Meconium Aspiration Syndrome, Perinatal Hypoxia, Jaundice, Seizures, Septicemia, Metabolic Problems, Congential Heart Disease, Surgical Emergencies, etc.
OUR PERFORMANCE
O ur unit has excellent neonatal outcomes with a mortality rate of less than 5% for all admissions. 91% of all perterms admitted in our unit have survived. The Survival rate by gestational age is 84% for perterms between 28 and 31 weeks, 98% for 32-34 weeks and 99% for late preterms.Thanks to our emphasis on infection control practices, our nosocomial sepsis rate is <3%.