General and Laparoscopic Surgery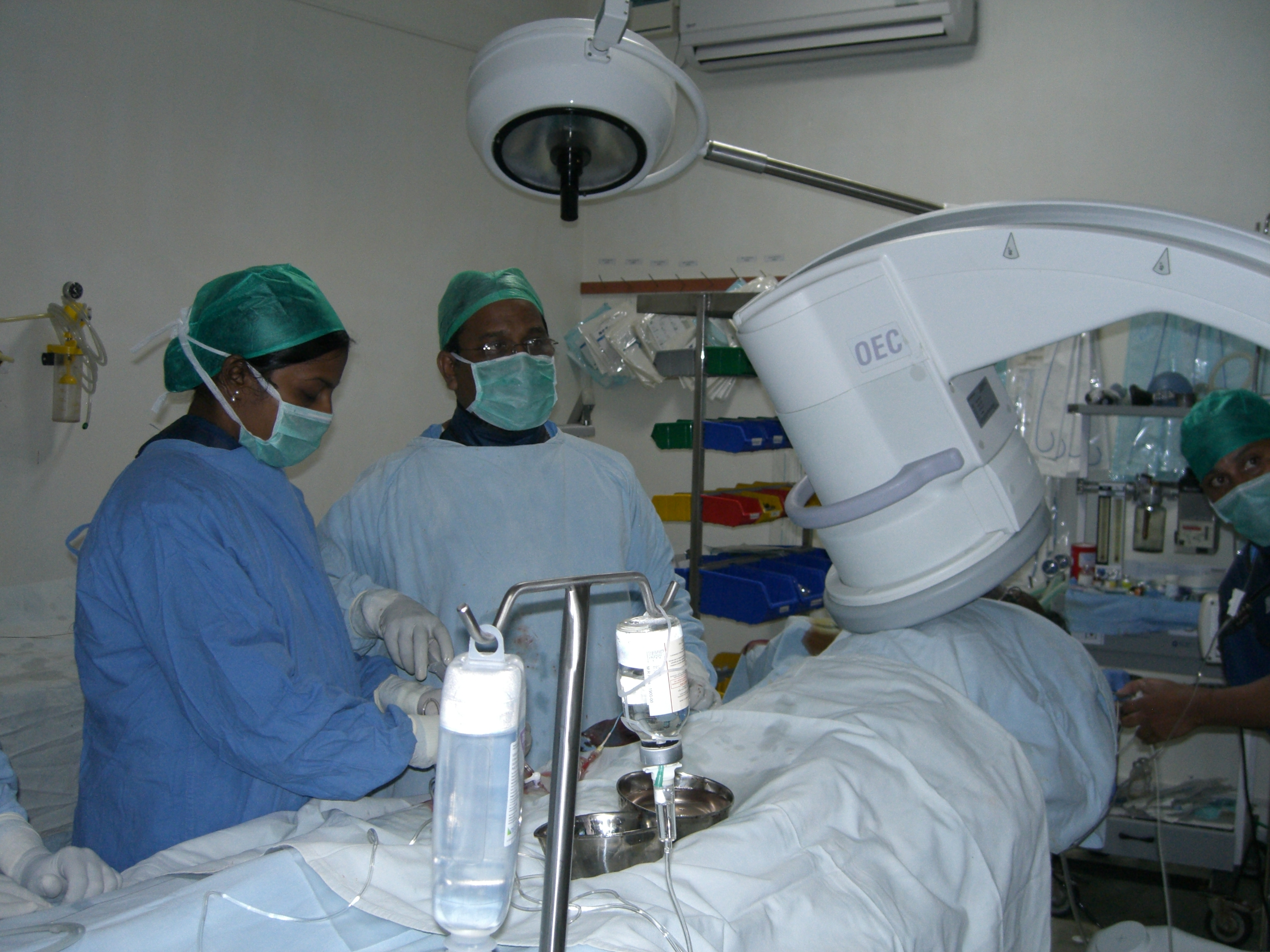 The General and Laparoscopic Surgery Department is equipped with the latest technology and infrastructure, supported by an experienced team of surgeons. The department specialises in performing all major surgeries involving abdomen, skin, breast, soft tissues, and hernia. Laparoscopic surgery is also known as key-hole surgery or minimally invasive surgery. It is widely used in gynaecology, gastroenterology and urology. Patients receive specialised assessment, latest treatments along with clinical post-operative care, medications and a regular follow-up. The advantages of this technique over traditional open surgery include a shorter hospital stay and faster recovery time; less pain and bleeding after the operation; and reduced scarring.
Bariatric Surgery
The Department of Bariatric surgery has a comprehensive bariatric and metabolic surgery program. We have pioneered minimal access surgical techniques like laparoscopy and endoscopy which facilitates faster recovery, have fewer complications and need less post-surgical follow-up. We carry out advanced laparoscopic, billiary/pancreatic and colorectal oncologic procedures and are among the few centres to offer scar less minimal access surgery options by using the latest technology. We perform bariatric procedures on obese patients to help them achieve significant weight loss when an instituted exercise and diet program does not provide effective results for these patients. This often helps them overcome co-morbid conditions such as hypertension, Type 2 diabetes and obstructive sleep apnoea. We also perform open surgical procedures wherever indicated. We have best surgeons' for Bariatric surgery in India you from you can consult for this surgery.
Endoscopic Surgery
The hospital is dedicated to a transforming patient care through the endoscopic surgery, emerging from the convergence of laparoscopic surgery and therapeutic gastroenterology. The department has a dedicated team of surgeons who use specialised video cameras and instruments which are passed through small incisions (less than 2 cm) into the chest, abdominal or joint cavities to perform surgery. The department performs gastroscopies, colonoscopies and other gastrointestinal diagnostic tests and procedures.
Laparoscopic Surgery
Hospital has one of the finest groups of consultants well known in the field of advanced Laparoscopic and thorascopic surgery. All types of major gastrointestinal, bariatric, and pulmonary, urology and gynaecology operations are routinely performed by various consultants' indifferent departments. Advanced imaging departments systems, energy sources and anesthesia monitoring system make this surgery extremely safe in our institute. Patients undergoing laparoscopic surgery leave the hospital in short time with smiling faces. Our success is extremely high with negligible conversion rate to open surgery.