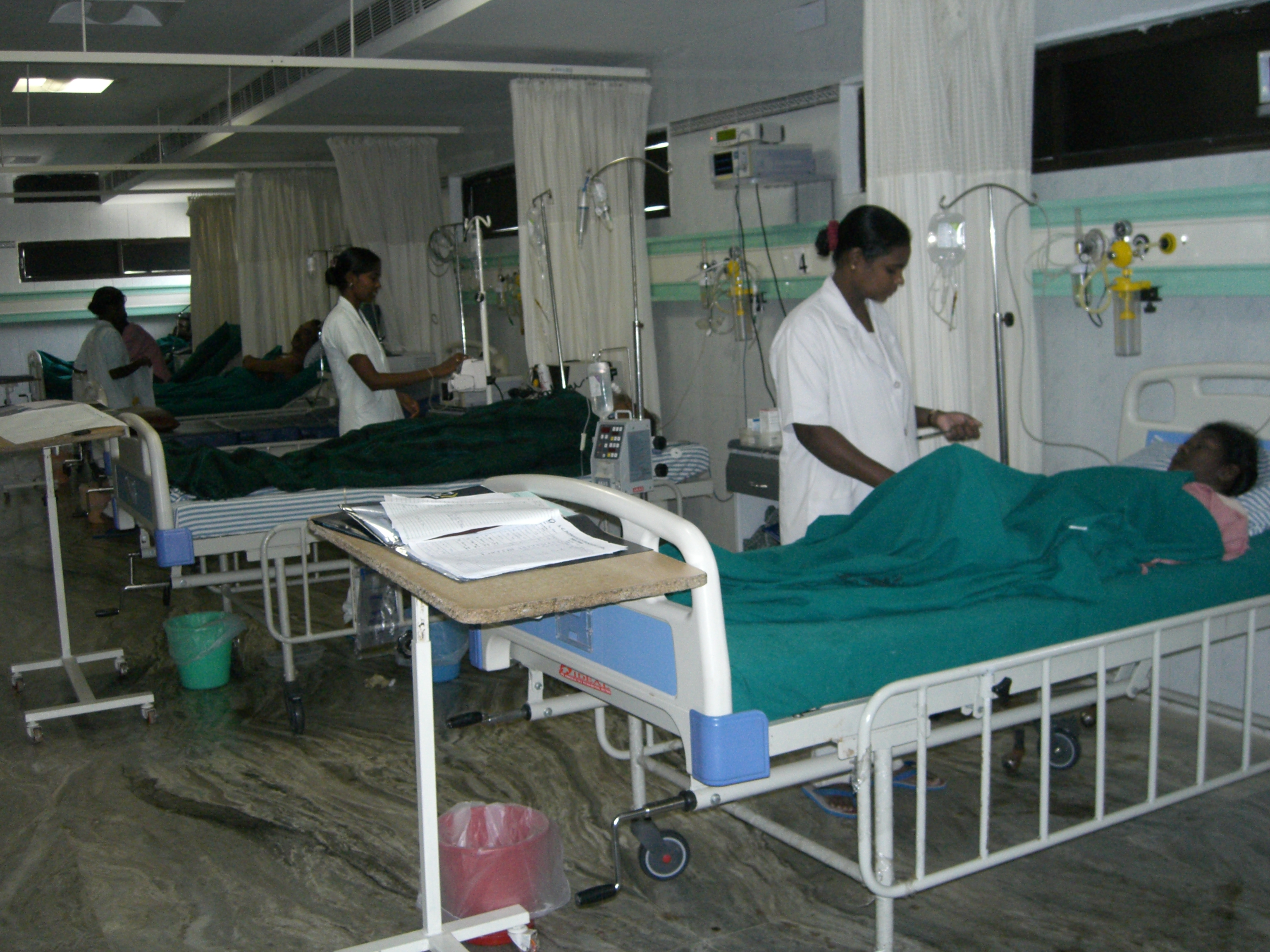 The Critical Care Department offers 24x7 care to patients in potentially life-threatening conditions requiring life support system and other intensive medical interventions. The patients with dysfunction or failure of one or more organ systems, like cardiac, pulmonary, neurology, liver and kidney, amongst others are admitted to a Critical Care Unit (CCU). Our experienced multidisciplinary team provides state-of-the-art patient care with promptness and compassion. The team comprises of trained, efficient and skilled staff in critical care medicine.
Anaesthesiology
Home
Anaesthesiology is a full service department that is available to respond to any surgical procedure, pain management, respiratory, cardiac arrest and obstetric coverage. Our primary goal is to provide the highest degree of care with primary emphasis on the patient's safety and satisfaction. Our anaesthetic techniques cover the entire range of procedures to improve outcomes. Our timely and efficient care is engineered in ways to focus on the individual needs of the patient.
Anaesthetists provide medical care to patients in a wide variety of (usually acute) situations, including preoperative evaluation, consultation with the surgical team, creation of a plan for the anesthesia tailored to each individual patient, airway management, intraoperative life support and provision of pain control, intraoperative diagnostic stabilisation, proper post-operative management of patients. Outside the operating room, an anaesthetist's spectrum of action includes with in-hospital and pre-hospital emergencies, intensive care units, acute pain units and chronic pain consultations. Because anaesthetists are physicians, in contrast to other anesthesia providers, they are able to utilize their extensive knowledge of physiology, pharmacology and diseases to guide their decision making. Pain management
Pain
management
The Pain Management Department at the hospital uses a multi-disciplinary approach in the assessment and diagnosis of patients, resulting in the best treatment plan for each patient. The pain clinic is managed by a team of experts from anaesthesiology, clinical psychology / psychiatry, orthopaedics and physiotherapy. This multi – nodal approach uses a combination of drugs, nerve blocks, radio frequency ablation, intradiscal procedures, stimulation / relaxation therapy, intramuscular stimulation, psychological counselling, physical therapy and surgery.
Pain management includes patient communication about the pain problem. To define the pain problem, a health care provider will likely ask questions such as these:
How intense is the pain?
How does the pain feel?
Where is the pain?
What, if anything, makes the pain lessen?
When did the pain start?
After asking questions such as these, the health care provider will have a description of the pain. Pain management will then be used to address that pain